SAUSAGE
CASINGS
With our full range of food packaging solutions and
services, we have variety of options from cellulose, fibrous,
plastic casings produced by Viskase Coporation to collagen
casings produced by Fibran Group, you may rely on us to
provide you with innovative casings to suit your application.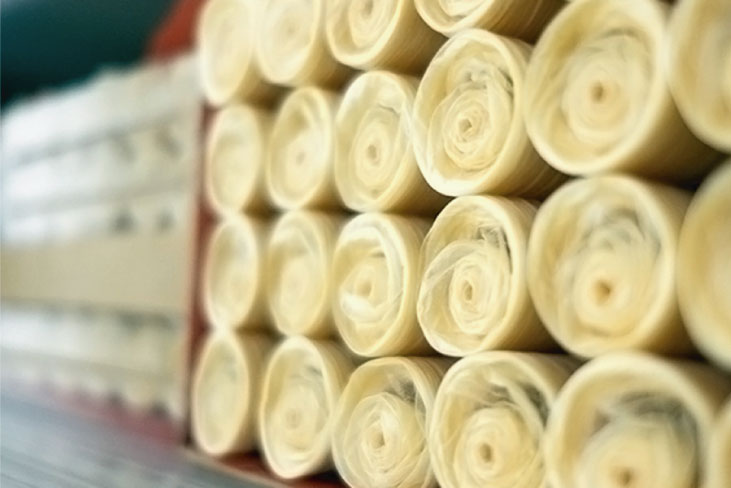 LIST OF PRODUCTS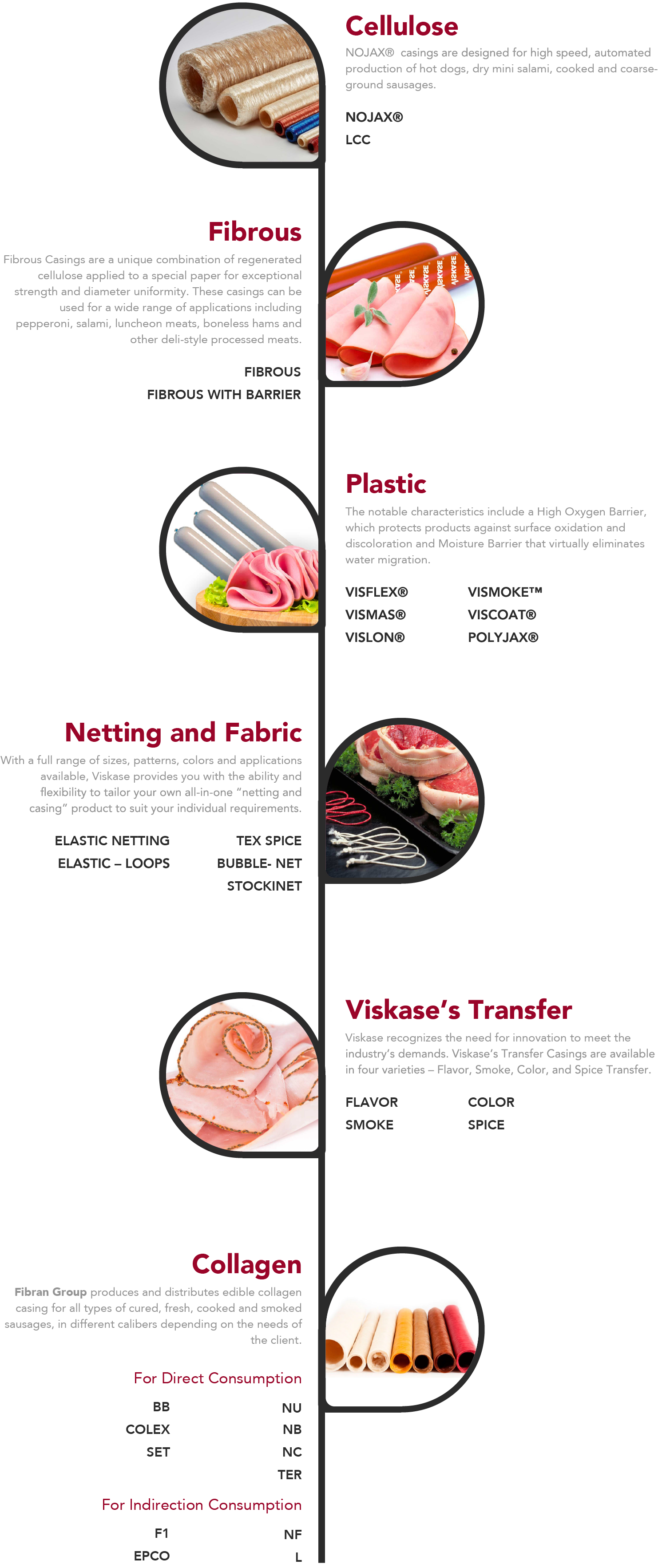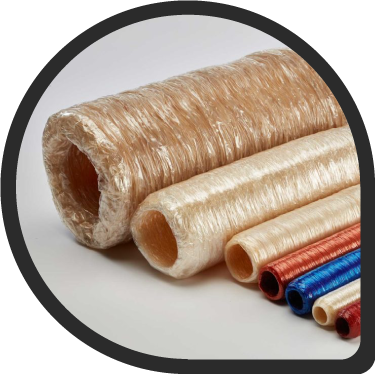 Cellulose
NOJAX® casings are designed for high speed, automated
production of hot dogs, dry mini salami, cooked and coarseground sausages.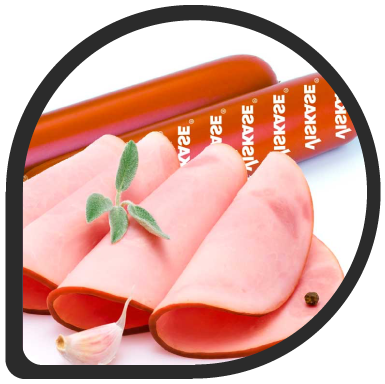 Fibrous
Fibrous Casings are a unique combination of regenerated cellulose applied to a special paper for exceptional strength and diameter uniformity. These casings can be used for a wide range of applications including pepperoni, salami, luncheon meats, boneless hams and other deli-style processed meats.
FIBROUS
FIBROUS WITH BARRIER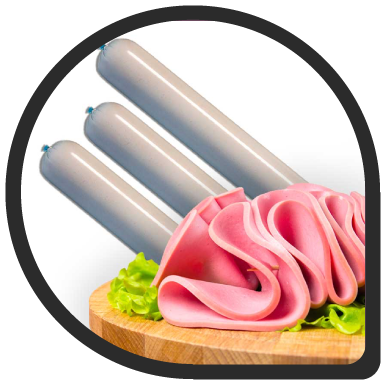 Plastic
The notable characteristics include a High Oxygen Barrier, which protects products against surface oxidation and discoloration and Moisture Barrier that virtually eliminates water migration.
VISMOKE™
VISCOAT®
POLYJAX®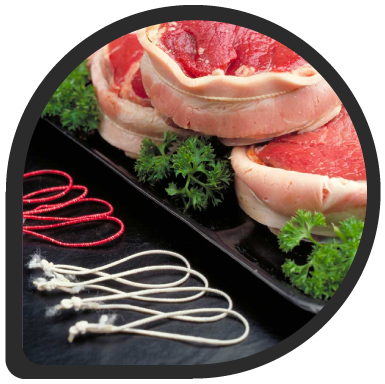 Netting and Fabric
With a full range of sizes, patterns, colors and applications available, Viskase provides you with the ability and flexibility to tailor your own all-in-one "netting and casing" product to suit your individual requirements.
ELASTIC NETTING
ELASTIC – LOOPS
TEX SPICE
BUBBLE- NET
STOCKINET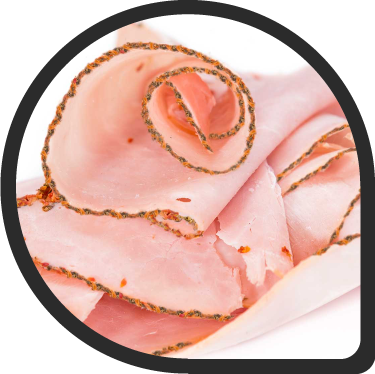 Viskase's Transfer
Viskase recognizes the need for innovation to meet the industry's demands. Viskase's Transfer Casings are available in four varieties – Flavor, Smoke, Color, and Spice Transfer.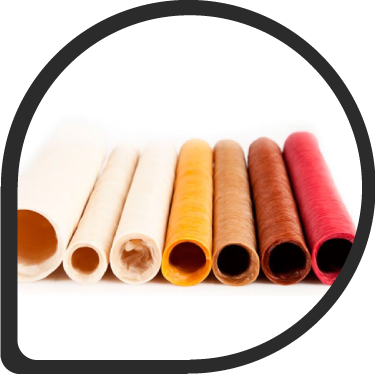 Collagen
Fibran Group
produces and distributes edible collagen casing for all types of cured, fresh, cooked and smoked sausages, in different calibers depending on the needs of the client.
For Direct Consumption
For Indirection Consumption